1332. A self-contained ship's log, it records the distance traveled as it's pulled behind a ship.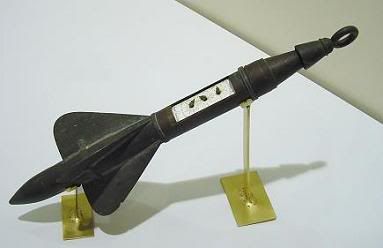 Larger image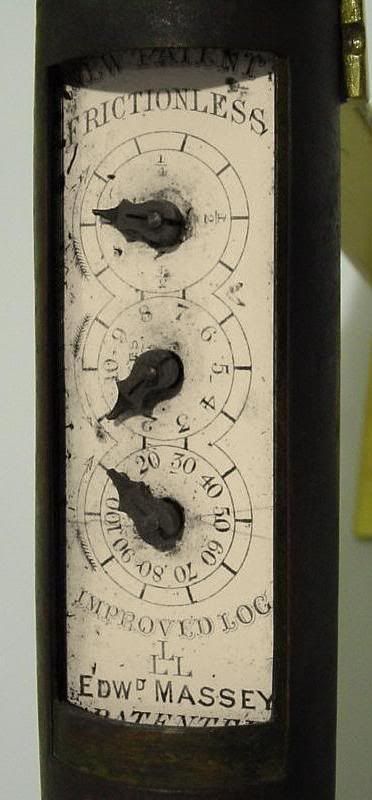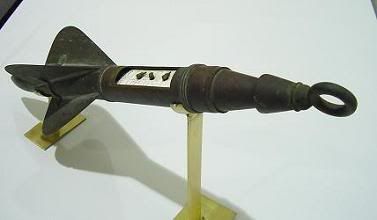 Larger image
1333. A steady rest for a lathe, it supports long pieces of work.
1334. Panelec Control Panel, the plaque at the top of it reads:
Installed in the 1950's, this panel controlled the Front Street Generating Stations's five electrical generators, each of which is represented by a different color.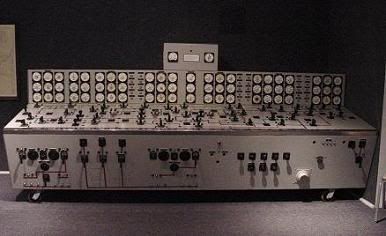 Larger image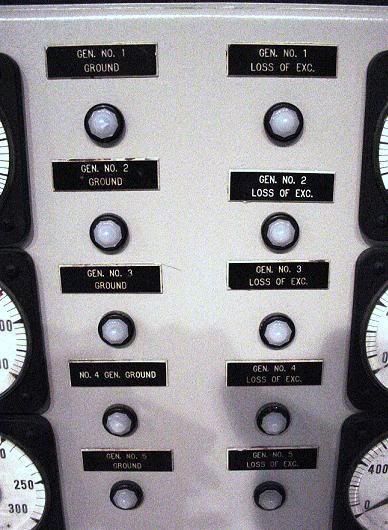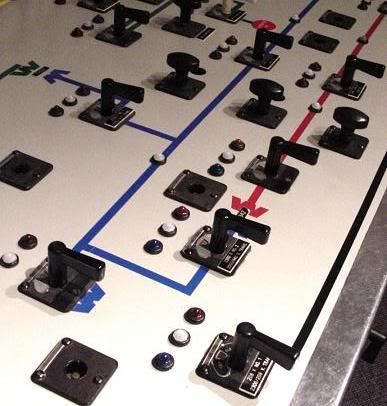 Larger image
1335. A protractor and rolling measure, the back of the top piece is marked as a protractor, patent number
328,281
.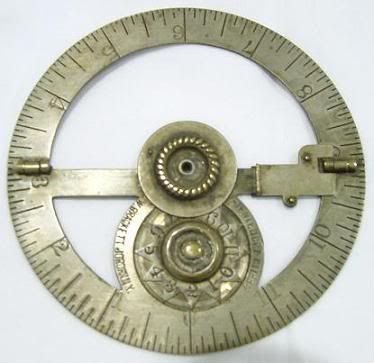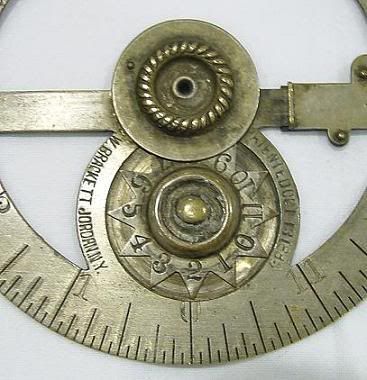 1336. Part of a
current meter
, for measuring the flow of water.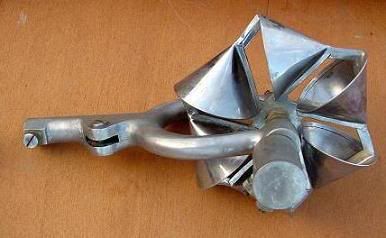 Larger image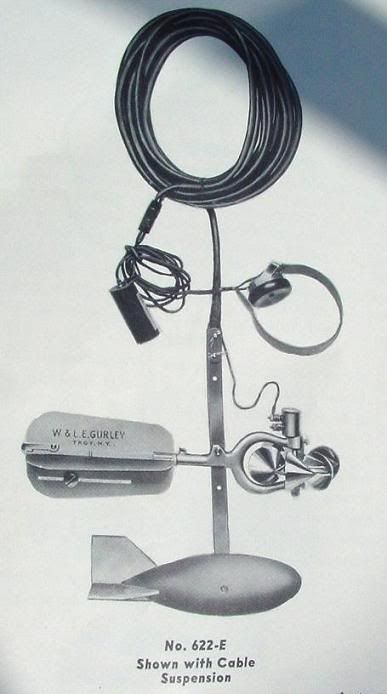 1337. A brass "keeper", it held a nut in place on an engine shaft of the ship
Wolverine
, salvaged in 1949.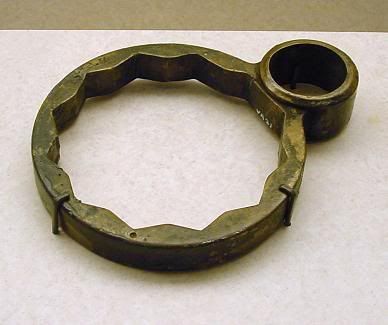 To submit photos, click on the profile link at the upper right to find my email address.
Last week's set is seen below,
click here
to view the entire post: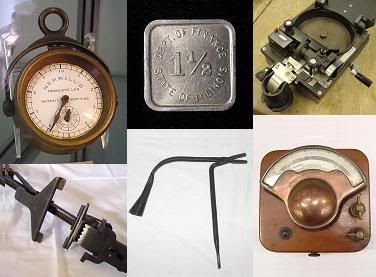 Black Ops Pro Tips
More discussion and comments on these photos can be found at the newsgroup
rec.puzzles
.